Hace pocos días el mundo de la música se entristeció con la noticia de la muerte de uno de sus artistas más importantes; David Bowie, que llegó en ese momento a la última instancia del cambio permanente que fue su vida: ser eterno. Bowie encarnó el cambio, la reinvención constante, con una propuesta vigente en todas sus épocas. Siempre estuvo a la vanguardia, al filo de la provocación. Pero lo que más lo destacaba era salir bien parado de cada desafío.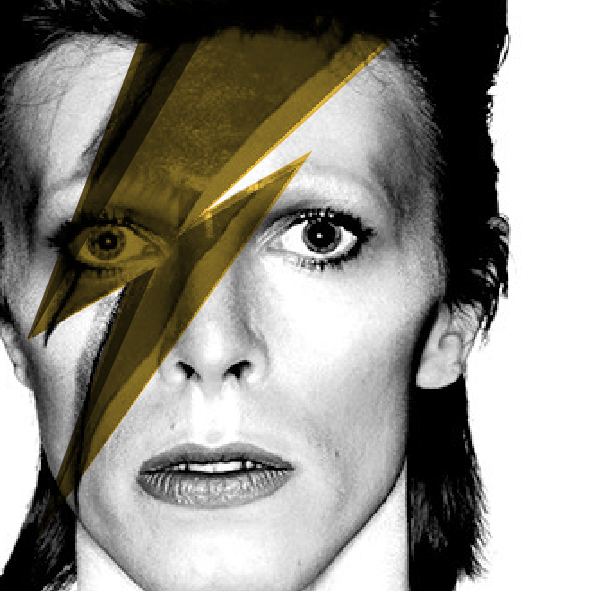 "I don't know where I'm going from here, but I promise it won't be boring"
Es la creatividad interna que tenía Bowie la que lo hacía ser tan genial. Pensar primero en su público (sus receptores), luego en él. Prometer, aún sin saber cómo, que no los aburriría, y mantener esta promesa vigente hasta su último día. Bowie era, sin saberlo, un gran comunicador; no repetiría las fórmulas de siempre. Saldría de lo establecido, rompería algunas reglas, trascendería. Y en su música así como en su vida, Bowie habló mucho del cambio. Frases como "Tomorrow belongs to those who can hear it coming", "It's always time to question what has become standard and established" o incluso una canción entera, Changes, lo hacen explícito. Hay que cambiar para avanzar, hay que saber oír lo que se viene, y enfrentarlo a pesar de los temores. Pensar y actuar distinto, solo así evolucionamos (las personas y las organizaciones).

Date vuelta, enfrentá lo extraño
El ser humano tiene una habilidad maravillosa para encarar cualquier tipo de transformación, intrínseca o extrínseca, pero a la vez, una inquietante resistencia. Bowie, sin embargo, supo quebrar las resistencias naturales y en su caso la transformación fue 360°: los cambios musicales por los que pasó, la exploración del estilo personal, los cortes de pelo, el maquillaje, la vestimenta. Incluso experimentó más allá de su zona de confort, fuera de su profesión (cómo olvidar Laberinto, esa película que tanto nos atemorizó a los ahora treintañeros, en donde encarnaba al Rey de los Goblins).
Sin embargo, nadie dice que el cambio haya sido de un día para otro. El cambio forma parte de un proceso que debe ser acompañado de preguntas y explicaciones. Preguntas que todos debemos hacernos, respuestas que deben ser brindadas. En el caso de las organizaciones, es el área de Comunicación Interna quien debe estar preparada para dar esas respuestas, quien debe planificar el cambio y alentarlo. Dar a conocer los motivos, lograr que los colaboradores crean en ellos y quieran acompañar la transición. En el cambio está nuestra supervivencia –individual u organizacional: así de importante es.
Cambiar es reinventarse, es explorar mil posibilidades, es innovar, es desafiarnos, es decir "yo puedo", es crecer. Gracias, Bowie, por inspirarnos a cambiar hasta el final.